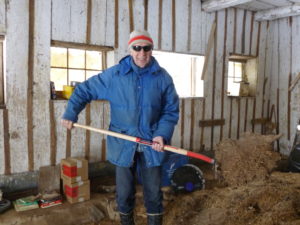 You might be surprised to know how many scientists are employed by the government of the United States. From NASA (the National Aeronautics and Space Administration) to the USGS (the U.S. Geological Survey), scientists explore everything from distant planets and stars to the land beneath our feet. Growing up in Washington D.C., Nicholas Carrera occasionally took summer jobs working for the U.S. government, as clerk-typist, mail carrier, and chemist at the Bureau of Standards. But during the school year, passionate high school teachers inspired him to plan a career in physics and Carrera did not imagine that he would one day return to government work as a diplomat scientist.
Forrest Peterson, a math teacher at Arlington, Virginia's Washington-Lee High School, and his colleague, Edward North, who taught physics, taught their more advanced students calculus "in an age when calculus in high school was unthinkable: you did algebra, geometry, and trigonometry, and that was it." They also started a science honors society. Nicholas, one of the people inspired by these teachers to seek advanced degrees in science, especially enjoyed North's physics class. "I just loved [physics]: he made it so interesting and satisfying."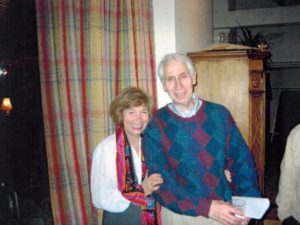 After graduating from Harvard College, Carrera returned to the Bureau of Standards, where he had done summer work during high school. In the high-temperature chemistry section, he worked to measure the vapor pressure of the refractory (heat-resistant) metals ruthenium and osmium.
Two years later, he began work on a doctorate in physics at the University of Illinois. For his thesis there, he measured the optical absorption of silver chloride and silver bromide in the ultraviolet and extreme ultraviolet energy ranges. This involved gathering data at an early electron storage ring in Stoughton, Wisconsin.
After finishing his PhD, Carrera worked at Brookhaven National Laboratory. He helped measure how the optical transmission of alkali halide crystals was degraded over time by exposure to beta and gamma radiation. This research was supported by NASA, which was considering the possibility of powering a deep space probe with a nuclear reactor. The plan involved putting windows of potassium chloride (KCl, an alkali halide) on the reactor to allow radiant heat to pass through its walls and propel the spacecraft.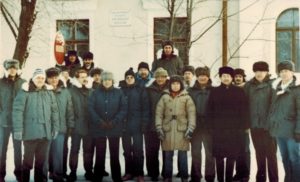 When funding for the NASA project at Brookhaven ended, Carrera joined the Cloud Physics Laboratory (CPL) at the University of Chicago. (He was hired partly because he had experience as a private pilot and would be able to gather data under uncomfortable flying conditions.) The CPL and other organizations involved in Project METROMEX were measuring summertime conditions above and around St. Louis, Missouri, to investigate unusual rainfall patterns downwind of the city. They measured: particulates (tiny particles of pollution) that might serve as nuclei for cloud formation; the distribution of water droplets in clouds at different levels; and ice particles formed in the upper levels of mature cumulus clouds. Carrera assembled and operated a camera for taking in-flight pictures of ice particles and snowflakes. CPL analyzed the photographs and other data the scientists gathered to learn about the histories of the clouds.
During his fourth year of work in atmospheric science at the Cloud Physics Laboratory, Carrera "got a call from someone who introduced himself as being from the Arms Control and Disarmament Agency" (ACDA). It was a call that simply "dropped in from nowhere," connecting Carrera with Nuclear Physicist Robert Rochlin. Rochlin explained that the job he was offering Carrera required both diplomatic work and scientific knowledge. He felt that it was easier to train a scientist in diplomacy than to teach a diplomat enough science to do the job.
Happy to return to the D.C.-area with his family, Carrera began work at the ACDA shortly after President Jimmy Carter took office. "The talks at that time were between the United States, the Soviet Union, and the United Kingdom," seeking agreement on a comprehensive nuclear test ban.
Carrera helped verify parts of the treaty that was being negotiated. Atmospheric and underwater nuclear tests were already banned, but there was concern that some underground tests, perhaps done in large holes or in soft earth that could muffle explosions, could go undetected. He visited seismic stations which measured earthquake-like effects produced at nuclear test sites.
Progress in negotiations was slow. After President Ronald Reagan began his first term, he canceled further talks on the comprehensive nuclear test ban. Instead, he began negotiations with the U.S.S.R. to strengthen verification provisions for another test ban treaty that had been negotiated years earlier, under President Richard Nixon. A crucial question continued to be how well seismic stations could detect small, underground tests. Carrera attended negotiations in Geneva and helped witness and measure nuclear explosions at key test sites. He saw one Soviet test in person and describes it this way: I vividly remember seeing a wave come toward us in the earth — amplitude perhaps six inches. It was just like a wave you'd see in the ocean, except it was the soil moving in a wave. We could feel it, of course, as it passed by us and one person, although warned against it, had stood on one of the folding chairs that had been set up for us, and was knocked off by the wave. Carrera's efforts and those of his colleagues were successful: the Treshold Test-Ban Treaty was ratified in 1990.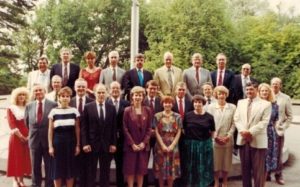 Carrera continued to participate in negotiations under President Bill Clinton, who signed the multilateral Comprehensive Nuclear Test Ban Treaty (CTBT) in 1996. Some key countries, including the United States, have not yet ratified the CTBT, but it has been largely implemented and Carrera points out that "the major nuclear-weapon states are no longer conducting nuclear explosions."
Working for the government is not the only way scientists impact politics. Carrera recalls a novel written by Aeronautical Engineer Nevil Shute. On the Beach was made into a movie in 1959, featuring actors Gregory Peck, Ava Gardner, and Fred Astaire. The story imagines life after a nuclear war, showing readers and movie-goers how dangerous radiation from nuclear explosions can be. It helped inspire people across the world to question the wisdom of the nuclear arms race and the testing of nuclear weapons and to support the work that scientists including Carrera have done to prevent nuclear testing. Scientists and engineers develop military technology. And sometimes, they also help keep that technology under control.