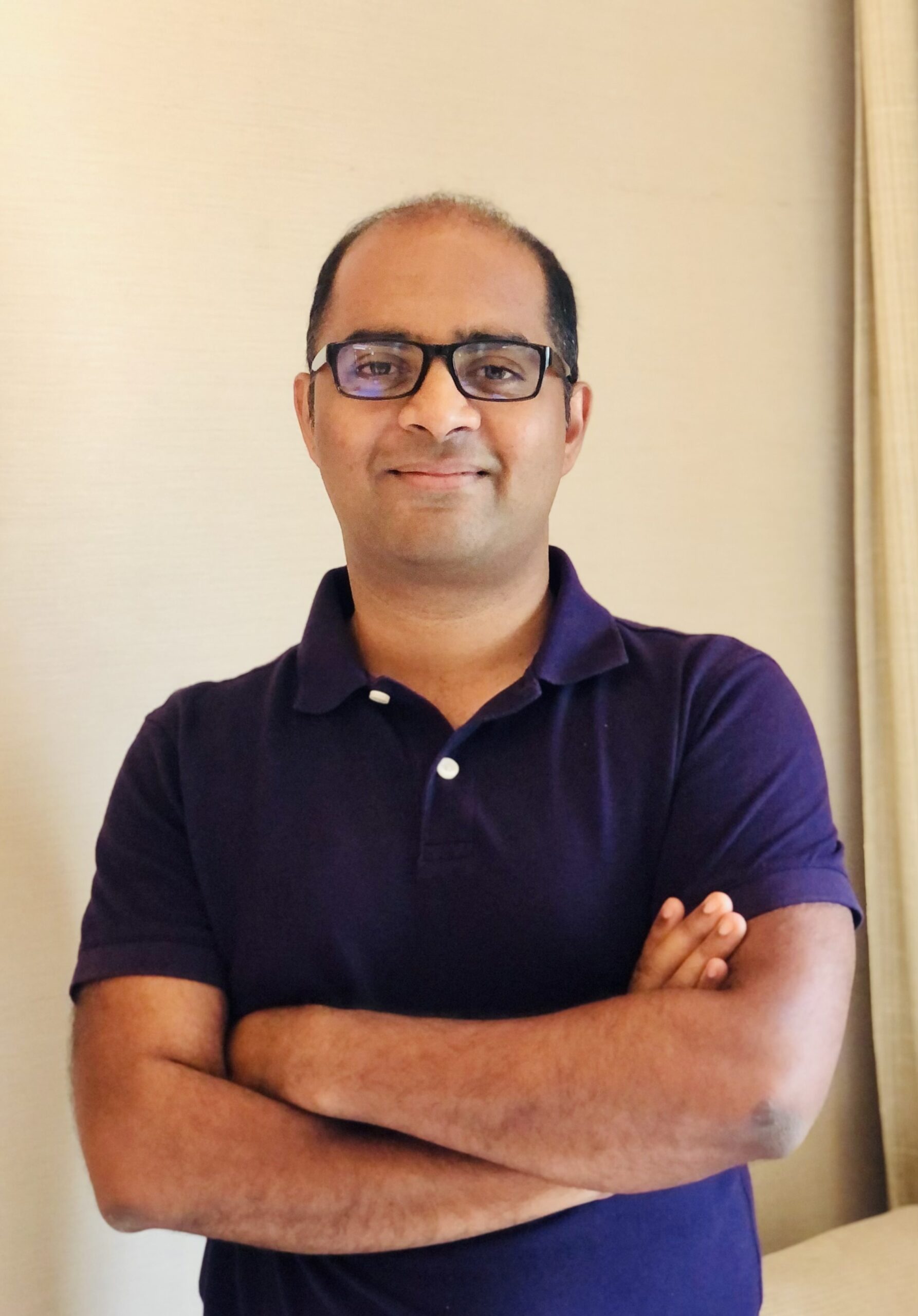 Many people, stuck in a cubicle job in a nondescript office park somewhere, dream of a job that will allow them to travel the world and eat chocolate. Well, Aditya Josyula (known as "A.J." to his friends) has managed to find just such a job. A Food Technologist by profession, he's a Senior Process Development Engineer for Mars. In this position, he gets to travel as far as Indonesia and eat all the yummy chocolate he wants. And guess what? He loves chocolate.
Josyula grew up in India, the son of a pharma distributor with a background in food engineering. As a young man, he learned from his father that the food production, distribution, and sales systems in India were far less efficient than they could be in meeting the needs of the nation's people. Because only about 5% of the crops grown there were processed or preserved, while the rest were meant to be sold fresh, there was great fluctuation in the price and availability of many foods. As a result, a great deal of food spoiled and had to be discarded, while many Indians suffered from hunger.
Josyula followed up on this early interest in improving the Indian food supply by studying food technology, first at Osmania University in India, where he earned a BTech in Food Engineering and Technology, then at Purdue University in Indiana, where he completed an MS in Food Science. Along the way, he learned a great deal about the operations of large scale food processors, as well as the necessary microbiology and chemistry.
Nowadays, at Mars's R&D Center in Pennsylvania, and at locations around the world where Mars wants to produce its chocolate, Josyula uses his many mechanical, scientific, and mathematical skills to do what he does best: get the sophisticated equipment of food production up and running at top efficiency and up to the highest standards of safety, precision, and cleanliness. Recently, he has spent a great deal of time in Indonesia, where Mars has built a large plant to roast chocolate for its luxury Dove brand product line.
Josyula specializes these days in the first part of the chocolate production process, turning the raw chocolate beans into liquid that can be used in whatever ways the chocolatiers at Mars can imagine. This process involves a great deal of precision, as Josyula and his colleagues must be sure that the cocoa beans are roasted, ground, and liquefied at the exact temperature and flow rate that will achieve the flavor and consistency that the Dove brand requires. Fortunately, this demanding set of responsibilities includes tasting the chocolate!
Before he became an expert in the chocolate making process, Josyula was just as good at the behind the scenes work in making another delicious and popular food: hummus. He worked for Frito Lay's Sabra Dipping division, making sure that the company's equipment turned out perfect hummus every time. Those who have tried to make hummus at home (though probably without the six ton cooking kettle Sabra uses) will understand that a simple dish with but a few ingredients comes out right only when those ingredients are cooked, mixed, pureed and seasoned in just the right order and at just the proper temperature. Add to that recipe the obvious necessity of heating the hummus to 250 degrees Fahrenheit in order to kill any harmful germs, and you have a job that demands great skill, concentration, and reliability. Once again, though, there was the perk of tasting the delicious hummus.
Josyula has come a long way from India to Pennsylvania, and he travels an even longer way, to Indonesia and elsewhere, to help ensure that the food we eat every day is safe, tasty, consistent, and attractive. When we rip open a chocolate bar wrapper or dip a chip into a bowl of dip, we probably take for granted that the label we see guarantees the quality we expect. But behind that label, Aditya Josyula and his fellow food scientists are there to be sure that our food is served without any unpleasant surprises.