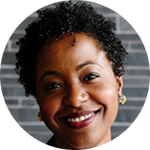 Topologist Emille Lawrence focuses on a field of math in which a triangle, a rectangle, and a circle are all considered the same shape: a closed, one-dimensional shape with one hole inside of it.  Topologists define a shape by its dimension, by the number of holes that run through it, and by its orientation. To a topologist, dimensions matter. Lawrence has studied braid groups and, more recently, has worked with spatial graphs, exploring the different ways one can position a graph in space.
For Eric Pallant, Professor of Environmental Science at Allegheny College in Meadville, Pennsylvania, a career as an environmental scientist started out as a practical pursuit, but has turned into a lifetime spent solving problems, making the world a better place, and teaching young people to do the same.
Internet Applications Developer
Hopefully when you walk through a park or along a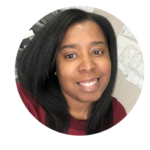 sidewalk or when you bike along a designated bike lane, you enjoy the walk or ride and don't think much about all of the things that could go wrong if it were poorly designed. You might admire the view, look for a friend, or wonder how long it will take you to get where you're going. You're probably not thinking "If it rains, will the water pool on this path?" Or "Will the pressure of the higher ground on one side of this wall cause it to collapse?" We're free to enjoy the parks and transportation systems of our cities and towns because civil engineers like Tamara Skeeter have put all sorts of careful work into making them as safe and comfortable as possible.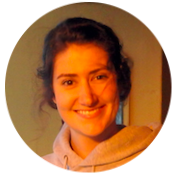 Geologists study Earth and its history. Our planet is mainly made up of rocks and water, both of which are important in the work of a glacial geologist. Glaciers form when unmelted snow becomes increasingly dense over hundreds of years. They can become parts of ice sheets, huge collections of glacial land ice that cover more than 50,000 square kilometers (over 20,000 square miles).  Glacial Geologist Lauren Miller Simkins studies ancient glaciers and ice sheets. Knowing more about how ice behaved on Earth's surface in the past can help us better understand what it's doing now and what we can expect in the future.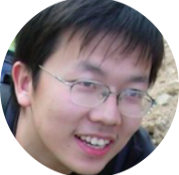 Does the height of the world's tallest tree help it survive? How do changes in California's climate affect trees? Global Change Ecologist Xi Yang uses drones, spectroscopy, and satellite and airplane images to help us understand how plants like redwoods survive in different environments.