(Go to Field Descriptions H-Z)
Read through this menu of field descriptions and click on the names of people whose jobs sound interesting. These people are STEM professionals: scientists, computer technologists, engineers, and mathematicians.  They ask huge and tiny questions, helping us better understand how the world around us works. They build everything, from transportation systems that help people move around their communities and farther away to tiny devices that kill cancer cells. And they need people like you to learn all of the math (and science!) you can, read and explore the world around you in person, and head off to college and beyond to train to be the scientists, technologists, engineers, and mathematicians (STEM professionals) of the future.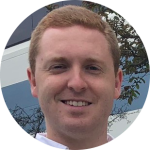 Aerospace engineers design, build, and help maintain machines which fly in the air of Earth's atmosphere or in outer space. Aerospace engineer Julia Lintern uses math to optimize the performance of Jet Blue's airplanes. And Alexander Walts uses his understanding of thermodynamics and other physics-related subjects to build harnesses and other instruments that NASA sends into outer space.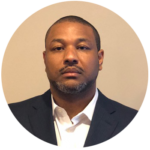 What's that made of???  You might wonder this about a delicious (or disgusting) food you're eating, the materials toys, buildings, or machines are made of, or parts of plants or animals. Analytical chemists help find precise, molecular answers to that question. They use cool tools and what they know about chemistry to figure out exactly what things are made of.
Analytical Chemist Jill Venton, a neuroscientist, studies the chemicals at work in our brains. She and her team of scientists also create tiny structures to help them measure the neurotransmitters in animals' brains.
Chemist William C. Johnson creates paper capable of holding liquids like milk, juice, and water. He uses his knowledge of chemistry and the ways different combinations of molecules change what paper can do to create new products.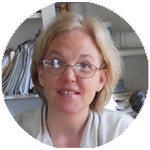 Applied Entomology is the study of insects in systems which have an impact on human beings. For example, applied entomologist Sara Bushmann studied wild bees in the blueberry fields of Maine. She belongs to the Entomological Society of America.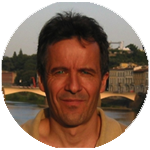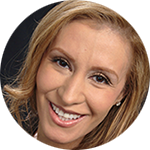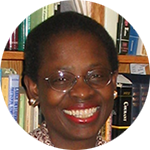 Applied mathematics involves using math to solve problems in the "real world." An applied mathematician might answer questions raised by physicists, chemists, engineers, environmental scientists, or other people trying to understand or build things. Fern Hunt, an applied mathematician, studies "phenomena that you might observe either with numbers or in nature or in everyday life which seem unpredictable." She asks questions about probability, dynamical systems, and chaos theory in her work at the National Institute of Standards and Technology.  Applied Mathematician Erika Camacho builds mathematical models that help scientists understand how our eyes work. The math she does helps them develop better treatments for the genetic disease called retinitis pigmentosa. When working at Los Alamos National Laboratory, she helped the U.S. government analyze ways of limiting the growth of terrorist groups. Steven Strogatz investigates the ways math shapes biological rhythms in creatures from fireflies to human beings.  Computer Scientist Bernard Chazelle, also an applied mathematician, studies the natural algorithms behind the behavior of flocks of birds, swarms of insects, and other large groups which appear to have a mind of their own.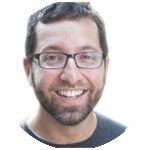 Arithmetic geometers, like mathematician Jordan Ellenberg, explore the ways number theory and geometry overlap.  For instance:  the number of solutions to an equation in whole numbers is related in a still-mysterious way to the shape of the region described by the equation's solution set in real and complex numbers!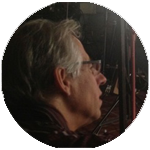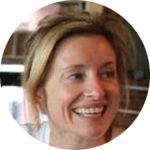 Some people who study science, computer technology, engineering, or math in college and beyond use their degrees in the arts. Photographer David Goldes, trained as a molecular geneticist at Harvard, majored in biology and chemistry at the Buffalo campus of the State University of New York. He went on to photograph science-informed activity, from the behavior of magnetized pins to thousands of volts of electricity passing through a graphite circuit. Mechanical Engineer Julia Lintern improves cars and planes and teaches programming. She also designs puppets and clothing.
Atmospheric chemists like this Energy Economist study the chemistry of Earth's atmosphere, the gases that surround our planet. While in graduate school at the Massachusetts Institute of Technology, he studied fluid dynamics and chemical modeling, looking at the ways aerosols (tiny particles in air and mist) produced by human industry as well as natural processes affect clouds. [Interested in clouds? Check out the work Physicist Nicholas Carrera did at the University of Chicago's Cloud Physics Laboratory.]
Where do animals live? How long do they live? How many offspring (babies) do they produce? How far do they travel? How do they communicate? These are the sorts of questions that behavioral ecologists like John Hoogland ask about the animals they study. Zoologist Hoogland studies prairie dogs: he watches them from a tower every day, for five months of every year.  His colleague, Charles Brown, analyzes the colonies cliff swallows live in and the ways their behavior and morphology (e.g. their wings, tails, legs, and bills) change in response to their environment. And Behavioral Ecologist Jeanne Altmann studies the family relationships of baboons in Kenya's Amboseli National Park. Biological Anthropologist Erin Vogel studies the behavior of orangutans to help us understand how early humans adapted to changes in their environment. She examines the relationships between the food they eat and their energy levels and general health.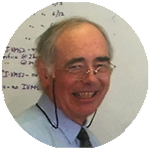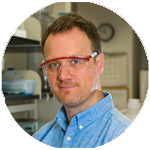 Biochemists study chemical processes which occur within living organisms. They explore the chemistry of biology: the molecules in plants and animals and the ways they behave. Microbiologist Luke Moe, who did his doctorate in biochemistry at the University of Wisconsin, studies the ways enzymes within tiny creatures interact with chemicals. Chemist and Cancer Researcher Eugene DeSombre's research explored the role the hormone estrogen plays in breast cancer and identified ways to figure out which cancers would respond to estrogen-related treatments.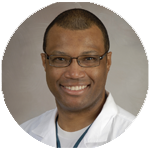 Bioengineers, biological engineers, and biomedical engineers use biology, physics, chemistry, math, and computer science as well as the principles of engineering to solve medical and other biological problems.  Bioengineer and Interventional Radiologist Derek West uses tiny particles of gold to cure people (and mice!) who have cancer.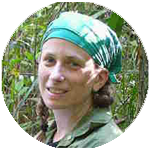 Anthropologists study the human species, using archeology and other tools to understand human beings and our evolution. Studying other species of primates helps scientists learn about us as well as our closest animal relatives. Behavioral Ecologist Erin Vogel tracks, observes, and analyzes the health of Borneo's orangutans.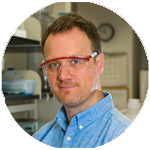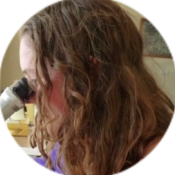 Biologists study life, from animals to plants to tiny organisms you can't see without a microscope. Environmental Microbiologist Luke Moe works with microbes living in the soil around the roots of plants and looks at the ways tiny creatures break down chemicals.
Behavioral Ecologist Charles Brown studies cliff swallows. He gathers data on how the colonies they live in, their behavior, and their average size change with their environment.
Evolutionary Biologist Amanda Kyle Gibson studies parasites and their hosts. Her work helps us understand how the differences in the genes of individuals within a species affect their resistance against diseases.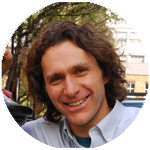 According to Cancer Researcher Andrew Vickers, statistics involves "turning data into knowledge." Statisticians use math to help them gather, understand, and explain data (huge groups of numbers) about all sorts of different topics, from how well a soccer team or a baseball player did last season to how well a surgeon helps patients recover from an illness.  The "bio" in biostatistics refers to life.  Biostatisticians like Andrew Vickers work with data related to living beings.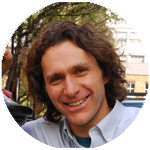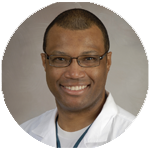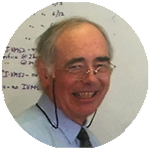 Millions of people come down with cancer each year, inspiring scientists to try to figure out how to prevent, diagnose, treat, and cure the different forms of this disease.  Biostatistician Andrew Vickers helps doctors improve the ways they identify and treat prostate cancer. Bioengineer and Interventional Radiologist Derek West uses nanotechnology to kill cancer cells. Biochemist Eugene DeSombre, whose PhD is in chemistry, discovered how different breast cancers react to estrogen and developed a test for that, helping doctors figure out how to treat different cancer patients.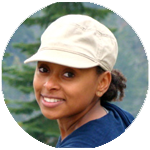 Carnivore ecologists study carnivores, animals which eat other animals.  Ecologists help us learn about nature by researching animal and plant species and the ways they affect each other and are affected by their environment. Conservation Biologist Rae Wynn-Grant has studied African lions and the black bears of the Lake Tahoe Basin.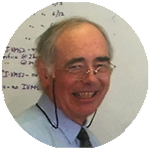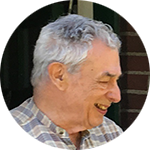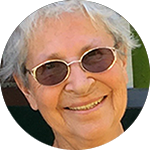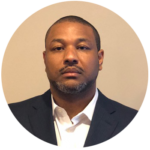 Chemists are architects on a tiny scale. They design and build molecules, structures composed of atoms. By precisely combining chemicals and sometimes using catalysts (molecules that help a chemical reaction happen more quickly), chemists create materials suited to all sorts of different uses, from gasoline to carbon fiber to life-saving medicines. They also investigate the molecular structure of different types of already-existing matter.  
Analytical Chemist William C. Johnson works in the paper industry, helping create cartons that can hold liquids without leaking and other useful products. He uses chemistry to analyze the effects of different molecules on the surface of paper: how do those molecules interact with liquids and other materials the paper will touch?
Biochemist and Cancer Researcher Eugene DeSombre discovered how different breast cancers react to estrogen and developed a test for that, helping doctors figure out how to treat different cancer patients. Physical Chemist Barbara Hopf Offenhartz studied the molecular structure of vitamin B12 and of hemoglobin, the chemical that makes blood red. Peter O'Donnell Offenhartz (married to Barbara) used his expertise in physical chemistry to investigate ways of improving different forms of alternative energy including solar and geothermal power. He worked with various kinds of batteries, used computers to explore the structure of complicated molecules, and helps solve his neighbors' communication and technology problems.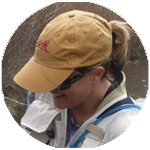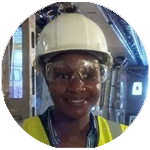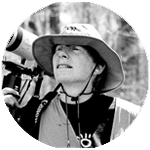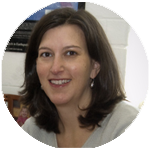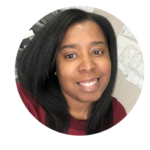 Civil Engineers design, build, and help maintain public works (structures like bridges, dams, parks, and buildings provided by the government).  They create and improve systems to make sure modern societies have drinking water, reliable transportation, a clean environment, and energy.  Many highways, skateboard parks, and bike lanes and also bridges and other structures in New York City have been made safer for everyone using them, thanks to the work of Civil Engineer Tamara Skeeter. Civil and Water Resource Engineer Cynthia Clark helps design and maintain systems to distribute water among the people of Idaho. Civil Engineer Tysheina Washington is helping build Denver's first commuter rail. When Ornithologist Laura Gooch worked as a Civil Engineer, she helped provide Texans with the water they needed and helped clean up toxic waste in Ohio. And Civil Engineer Rachel Davidson studies ways to improve systems that help protect people from natural disasters like hurricanes and earthquakes.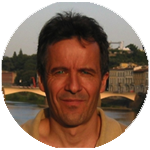 Computer scientists design and use the hardware and software of the machines we call "computers." These machines help people collect and analyze information. Applied Mathematician Bernard Chazelle, Professor of Computer Science at Princeton University, studies natural algorithms: the recipes behind the behavior of flocking birds, cells working together to make the human heart beat, and swarms of insects.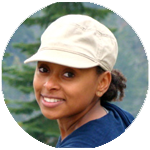 Conservation biologists protect Earth's biodiversity, studying different ecosystems to help the many species of animals and plants living in them survive. Carnivore Ecologist Rae Wynn-Grant studies the movements and other behaviors of the black bears of the Lake Tahoe Basin.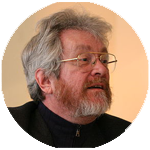 Data scientists teach computers to make insights about the world—some that humans can make easily, like telling your best friend's face apart from your mother's, and some, like whether you're likely to get sick or make a new friend, that humans might otherwise miss. Alex Paul (Sandy) Pentland and his colleagues have taught computers to recognize faces and to predict the outcomes of face-to-face interactions, from speed-dating to business negotiations, with remarkable accuracy.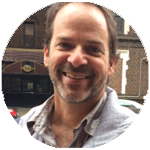 Earth system scientists ask questions about many spheres: the biosphere (life on Earth, from tiny microbes to giant redwood trees), the atmosphere (the gases surrounding Earth), the hydrosphere (water), and the geosphere (the solid parts of the planet). How do the respiration and photosynthesis of plants in tropical forests affect the rest of the planet? What destroys ozone gas 32 miles above Earth's surface, in the stratosphere, above the North and South Poles?  How do salty oceans respond to fresh meltwater from receding glaciers? What role do the frozen parts of the geosphere, known as the cryosphere, play in climate change? Earth System and Computer Scientist Charles Zender uses math to create models that help predict how these different spheres interact to produce Earth's climate.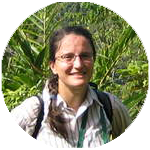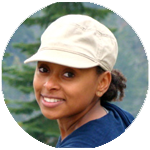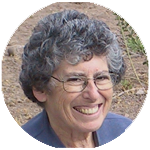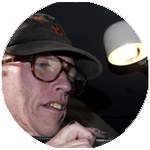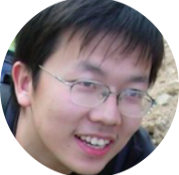 Ecologists study the ways different forms of life interact with their environments. Global Change Ecologist Xi Yang uses sophisticated tools from drones to satellite images to research the ways Earth's changing climate affects trees.  Environmental Anthropologist and Evolutionary Biologist Georgina Cullman uses the tools of anthropology and geography to understand how people respond to ecological projects.  Carnivore Ecologist Rae-Wynn Grant studies the ways black bears, African lions, and other meat-eating animals interact with the places they live. Behavioral ecologists such as Jeanne Altmann, Charles Brown, and John Hoogland focus their work on the ways animals such as baboons, cliff swallows, and prairie dogs behave and the ways the places they live affect their behavior.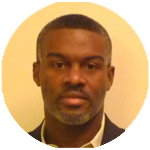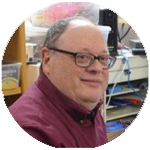 Electrical engineers design systems that use electricity, working with anything from a whole power grid to the microchip in a computer. Electrical Engineer Kevin Hurlock takes precise measurements and uses statistical analyses to make the electrical systems in cars safe and reliable. Michael Form designs tiny circuits with integrated processors to operate efficiently, preventing them from overheating and making them last a long time on battery power.
Energy Economists like this Atmospheric Chemist examine the ways changes in technology, economics, climate, natural resources, and politics affect the markets that supply power to our homes, workplaces, and infrastructure.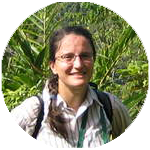 How does the place you live affect what you eat, the stories you tell, and your relationships with other people? Evolutionary anthropologists study the ways people relate to their environments. Ecologist and Evolutionary Biologist Georgina Cullman studies the ways people think about the conservation of nature.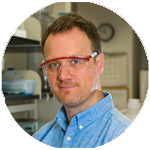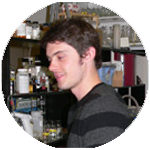 Environmental microbiologists like Luke A. Moe study microbes (bacteria, viruses, fungi, algae, etc.), examining the ways they interact with the environments in which they live.
Sean Gibbons explores microbiomes in many places, from public bathrooms to the human body, in order to study the impact that microbes have on human health.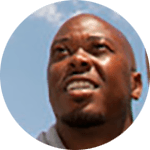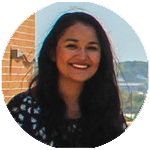 Environmental Science is the study of the living and nonliving systems that make up the environment. As Eric Pallant says, "Everybody in the world is confronted with environmental problems locally, regionally or globally." Environmental scientists like Pallant and T.J. Eatmon use biology, chemistry, physics, and other fields to help solve those problems.
Phoebe Romero works in environmental management and sustainability, helping universities and other organizations save money and protect the environment by conserving energy and water. She also teaches people in different communities the ways that protecting the air, soil, and water will improve their lives.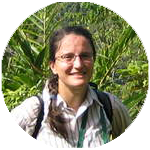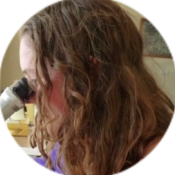 Biologists study life (the plants, animals, fungi, and other forms of life here on Earth). Evolutionary biologists explore how species come to be. How, when, where, and why do new species appear?  Why do biological organisms have such a variety of looks, sounds, and behaviors? 
Evolutionary biologists like Environmental Anthropologist Georgina Cullman study the processes that create Earth's diverse forms of life.
Evolutionary Biologist Amanda Kyle Gibson studies the relationships between hosts and their parasites to understand why individuals and populations vary in their resistance against diseases.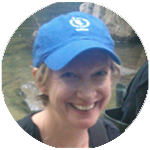 When you think of evolution, perhaps you imagine a very long tree of life, extending across millions of years, starting with one-celled creatures and ending with us: human beings (Homo sapiens).  But evolution also happens more quickly. The development of antibiotic-resistant species of bacteria is also evolution in action: some of the tiny creatures that cause illnesses in human beings no longer respond to medicine that once cure those illnesses. This challenges doctors and scientists to come up with new ways of protecting people. Evolutionary geneticists like Elizabeth Alter examine DNA and other genetic evidence to help us understand how different species change over time.  Alter focuses her work on oceanic and fresh-water creatures including the mummichog, a fish that lives in polluted water near New York City.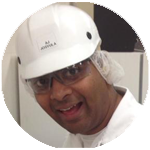 Food scientists like Aditya (A.J.) Josyula study the chemistry, biology, and physics of food and the process of making it. Says Math4Science X-Ray Crystallographer Haroon Malak, "Product developers makes products and we, the scientists, help them understand the science behind them. Someone makes a product and we break it down for them. I love playing the detective and helping people figure out what's in each product and how to improve it."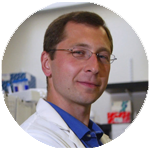 Genetic engineers make changes in DNA in order to solve problems faced by living organisms. Fyodor Urnov, together with a team of colleagues, uses nanotechnology to repair errors known as "mutations." These mutations cause genetic diseases such as beta-thalassemia and Huntington's disease.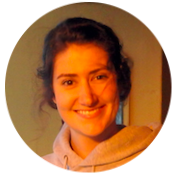 Geologists study Earth and its history. Our planet is mainly made up of rocks and water, both of which are important in the work of a glacial geologist. Glaciers form when unmelted snow becomes increasingly dense over hundreds of years. They can become parts of ice sheets, huge collections of glacial land ice that cover more than 50,000 square kilometers (over 20,000 square miles).  Glacial Geologist Lauren Miller Simkins studies ancient glaciers and ice sheets. Knowing more about how ice behaved on Earth's surface in the past can help us better understand what it's doing now and what we can expect in the future.
Sea levels are rising and droughts, fires, and major storms are having effects around the globe. With changes in Earth's climate and biodiversity (the different species of plants, animals, and other forms of life) affecting human safety, many ecologists and other scientists, computer technologists and engineers are working hard.  Their collaborative efforts use information from the present and even distant past to create and update computer models that predict future change. Global Change Ecologist Xi Yang uses drones and other high-tech tools to gather information about trees and their survival rates under different conditions. Earth System and Computer Scientist Charles Zender studies the dust and soot that makes its way into snow, ice, and desert sands a great distance from the factories that produced it.
(Go to Field Descriptions H-Z)